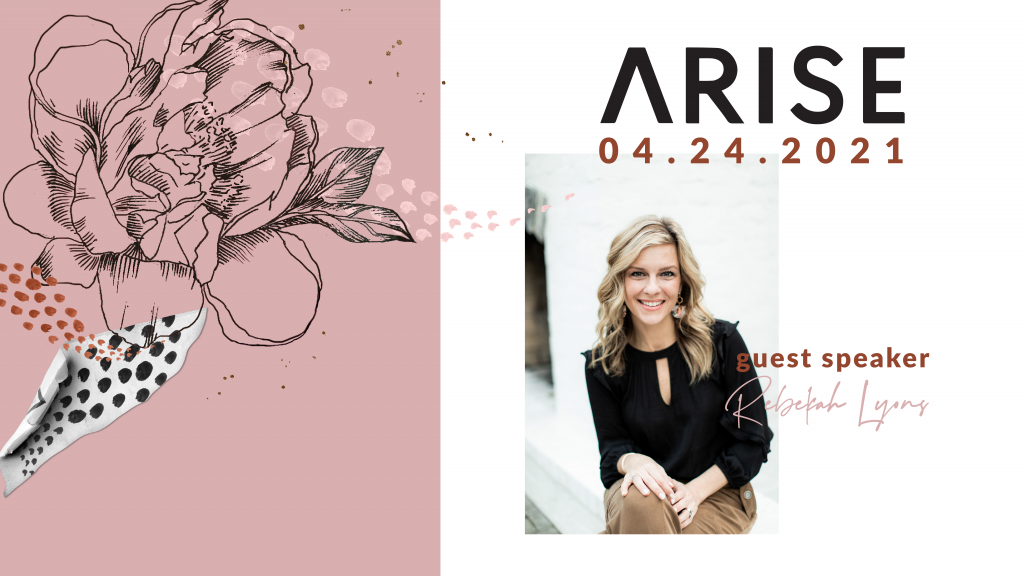 Register Here
Join us for the River House's 3rd annual women's conference, ARISE, with guest speaker Rebekah Lyons!
"And blessed is she who believed that there would be a fulfillment of what was spoken to her from the Lord." -Luke 1:45 (ESV)
IT'S TIME! The 3rd annual Arise Conference is taking place in Boise, Idaho on Saturday, April 24th. Arise is a 1-day conference with the mission of empowering every woman to arise into the fullness of her identity and release the freedom of heaven everywhere she goes. We gather together, worship as one, and allow the Lord to speak! We have seen God move in such powerful ways through women in the Treasure Valley the last two years, and we are so expectant that He will do a new thing this spring as gather together!
Our 2021 theme is PROMISE. God is a promise maker and a promise keeper, and that theme is woven throughout Scripture. At Arise, we will be reminded of the promises God has spoken and given the space to listen to Him for new ones.
Our featured speaker is Rebekah Lyons, a national speaker and bestselling author of several books including Rhythms of Renewal: Trading Stress and Anxiety for a Life of Peace and Purpose. A mother of four, wife, and author, Rebekah has overcome anxiety and depression and now preaches the message of Jesus' redemption of our minds throughout the globe. She and her husband, Gabe, started Q Ideas, a global conversation about faith and culture. Along with Rebekah, there will be several other local female voices represented and speaking throughout the conference.