Where do I park?
There are several River House parking signs that will direct you to the main parking lot. The lobby entrance is in the front of the building. 
Is there a new visitor center in the lobby?
Yes! We would love to connect with you at the Connect Booth in the lobby.
How long is the service?
Service starts at 4 PM and typically ends around 5:45 PM. We worship for the first half of the service and are equipped through teaching the second half. 
What can I expect?
LOBBY: Free coffee, friendly faces, and a casual atmosphere! Visit the Connect Booth to get connected!
WORSHIP: Our primary goal in worship is to minister unto the heart of the Lord. Because of that worship can look different week to week. For our worship philosophy, click here. 
SERMON: Every week the Word of God is taught at our Sunday service. At River House, we desire to be a people who receive the Word, cling to the Word, and with much perseverance bear the fruit of the Word a hundredfold. Posturing our hearts to listen to and embrace the Word implanted week after week is an act of worship. Ultimately, we believe that preaching is a vulnerable, creative act done in weakness and humility and we rely on God's grace for Him to speak through us.
MINISTRY TIME: Every week we have prayer available following the service. A member of our prayer team would love to speak life into you!
Is there childcare available?
Yes! We have River House Kids which includes nursery, preschool, and elementary ages. Follow the signs in the lobby for check-in. Jr. High and High School students and their families are encouraged to sit in the reserved Youth and family section in the sanctuary (stage left). 
Do I need to dress up?
Feel free to wear whatever makes you the most comfortable!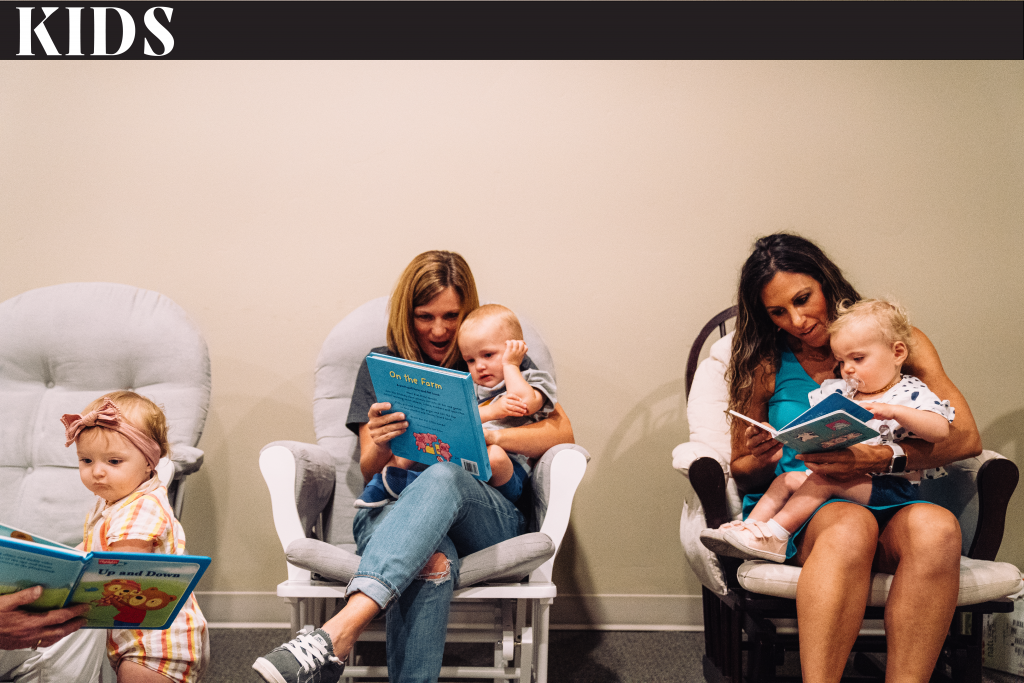 If you are a first time visitor, we have a children's check-in area designated specifically for you. Our team will register your child and give you matching bracelets (one for you and one for your child) that will serve as your parent pick-up tag for the first week. Please let us know if your child has any allergies or special requirements during the check-in time. If we need to contact you during the service, we will text the cell phone number you provide.
After your first visit, you can utilize the self-check-in stations to sign in and print your child's name badge and parent pick-up tag. Your child will be released to you when you show your parent pick-up tag to a River House Kids team member at the end of the service. Safety is our first commitment – without it, ministry cannot happen. All of our staff and volunteer workers are background checked to ensure a safe environment.
To find out more about River House Kids, click here.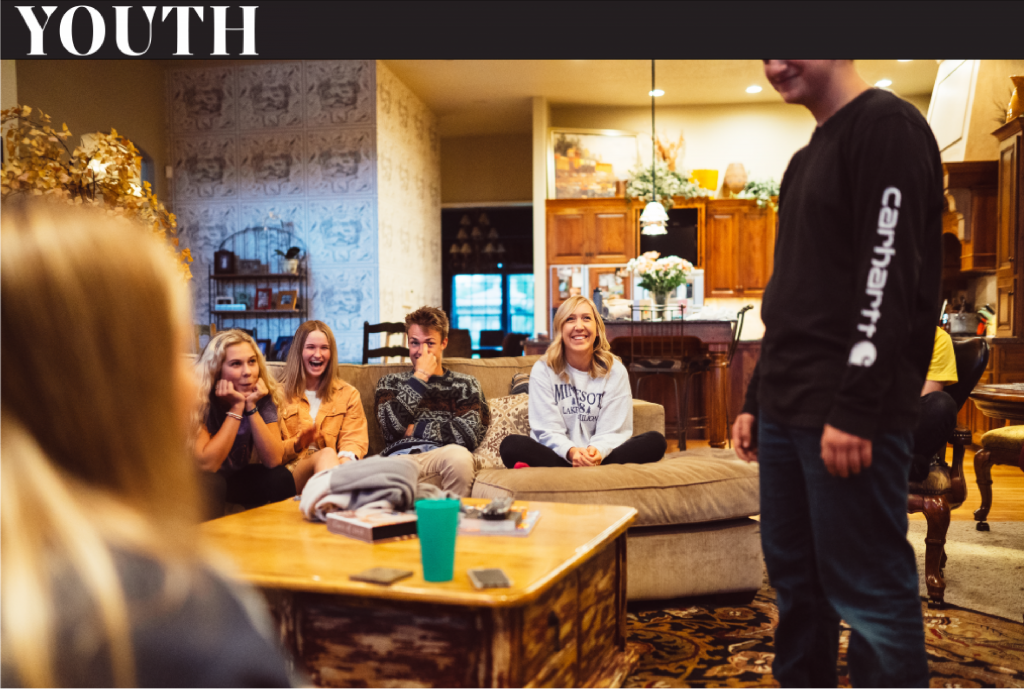 The Youth Ministry at River House is comprised of junior high (grades 6-8) and high school (grades 9-12). Our heart is for our students to grow in knowing and hearing the voice of the Father. Intimacy with God can only happen through developing a personal relationship with Him. Encouraging and equipping students to know and hear God's voice is highly important to us. We seek to empower our students, helping them to understand that they hear from God themselves and can allow room for Him to speak into their lives. We believe that God wants to develop intimacy with his children from a young age and raise up a generation that knows the Father's heart and hears his voice.
WE LOVE FUN! We want students to feel safe and loved in our community, encounter Jesus, and have a blast! We offer many different spaces and opportunities for students to engage in community. Along with our weekly youth groups for junior high and high school, we also have summer camp, retreats, and special events for students to have fun together.
To find out more about River House Youth, click here.